Backup and Disaster Recovery
Secure, scalable and cost-effective business backup and recovery.
Data backup and recovery plays a critical role in every business IT setup and gives you the peace of mind that your business needs. Our cloud backup solutions are fully managed and monitored, ensuring that your data can be rapidly recovered should any issue arise.
Managed Cloud Backup
Your business data, securely managed, monitored and always available.
Every modern business now knows how important it is to back up your data, but recovery times should be top priority. If all of your staff lost access to your business data for two days, what impact would this have? What about a full week?!
Our managed cloud backup and disaster recovery services ensure that your data is securely backed up at all times and should the time come, it can be recovered rapidly, intact and consistent. And our experienced support team is there to help, every step of the way.
Fully Managed & Monitored 24×7
Secure and cost-effective data backup and recovery that protects your data across physical and virtual servers, endpoints and in the cloud.
All-in-one solution
An all-in-one solution that combines data backup and disaster recovery capabilities
24x7 monitoring
With continuous monitoring for inconsistencies and reporting of discrepancies.
Disaster recovery training
Includes client training for recovery processes to ensure clarity of roles & responsibilities during a crisis
Reporting
Includes overview portal & daily reporting for continuous visibility
Data encryption
All data is encrypted in-flight without affecting compression ratios and no VPN required
Secure & compliant
Data security and compliance that match your business requirements
Why choose Calnet IT for your data backup?
At Calnet IT, you can rest assured in the knowledge that your data is in good hands, with a highly skilled team that has years of experience in the data protection industry.
Complete peace of mind
Fully managed & monitored backup for your peace of mind
Local data centres
Our certified data centres are located in Ireland and the UK, so you won't have to worry about where your data ends up
Fully certified
We have attained both ISO 27001 and FIPS 40 certifications.
Qualified & experienced team
Backup solutions designed to fit your specific business needs by backup and recovery experts
Testimonials
Some kind words from our clients.
Ben Dunne Gyms
Since partnering with Calnet, they have become an integral part of the day-to-day operations of our business, their response times and out of hours availability is second to none, in addition to this they advise us on keeping our IT stable and our costs down.
– Judy Eivers, Director, Ben Dunne Gyms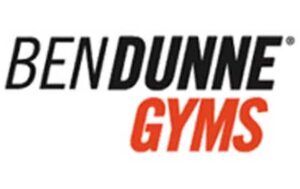 Unicef
Unicef Ireland engaged the services of Calnet nearly 4 years ago and as technology has evolved they have always ensured our IT Infrastructure is up to date, with the ever growing risk of Cyber attacks Calnet have implemented security solutions onto our network that gives us peace of mind knowing our data is safe and secure. We would be delighted to recommend Calnet!
– Peter Power, Executive Director, Unicef Ireland
SIMI
Calnet have been our IT Provider for a number of years now, from seamlessly moving our systems to Office365 and providing us with virtualised servers and best of breed backup & disaster recovery solutions along with excellent helpdesk services we know our business is in safe hands!
– Emma Mitchell, Director, SIMI
MCD
Damien and his team at Calnet have been providing MCD with Managed IT Services for the past 10 years. Our business operations are reliant on a robust IT Solution and ever since becoming our IT Partner Calnet have ensured that we have the latest technologies in place, their level of expertise and prompt response times would give me no hesitation in recommending them.
– Sean Browne, Financial Director, MCD