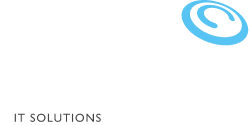 IT Security Services
Protect your business from cyber attacks.
Our team has been providing professional IT security services to businesses across Ireland since 2003, keeping hackers out and data safe, without huge fees or a reduction in productivity or efficiency. Cyber threats against small and medium businesses are on the rise so get in touch today and find out how our team can implement effective, affordable measures to protect your business.
Business Firewall
Your first line of defence against cyber attacks.
Unlike anti-virus software, firewalls protect your whole network. A firewall will identify and stop malicious or suspicious traffic from reaching your business network. It is your first line of defence against cyber attack
A Firewall-as-a-Service subscription can provide you with a flexible and affordable way to roll out best-in-class firewall protection for your business, with the expertise needed to make it effective.
Savings & Benefits of IT Security from Calnet IT
We have partnered with SonicWall to provide Firewall-as-a-Service our customers, replacing costly outlays for a Firewall with affordable FWaaS subscriptions.
Advanced Threat Protection For Your Business
Effective IT security services keep hackers out, without reducing your productivity.
Hackers are constantly looking to exploit vulnerabilities in your business network. Your firewall provides advanced threat protection features to keep them out, without slowing down your day-to-day.
Advanced Gateway Security
A suite of full security services that turn your firewall into a complete security solution for your business.
Gateway Security Services
Real-time protection with gateway anti-virus, anti-spyware, intrusion prevention, and application intelligence and control.
Content Filtering Services
Manage access to inappropriate, unproductive, and even illegal and malicious web content.
Comprehensive Anti-Spam Service
Stop junk emails dead in their tracks and ensure only legitimate emails make it to your business, with one-click activation.
Capture Advanced Threat Protection
Stop unknown zero-day attacks like ransomware at the gateway with automated remediation using cloud-based multi-engine sandboxing.
Depending on your IT infrastructure, your firewall can be rolled out within a week, so get in touch and our team will help you with a quote for your business.
Network Infrastructure Services
Reliable management for your entire business network infrastructure.
At Calnet IT, we provide infrastructure support services for your entire network that are tailored to suit your business needs. Get the peace of mind that comes with knowing that your network infrastructure is being actively monitored, supported and managed, so you can concentrate on running your business.
Why choose Calnet IT for your IT security?
Best-in-class protection, delivered by a proactive and experienced team.
At Calnet IT, we have been protecting and securing businesses across Ireland since 2003 and we tailor our solutions to suit our clients' working practices.
Our proactive team is highly experienced in setting up and monitoring business firewalls and they are well-regarded for their enthusiasm and approachability as much as for their technical ability.
Testimonials
Some kind words from our clients.