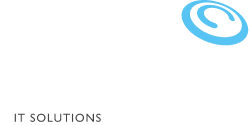 IT Support Services
Empower your staff with proactive & reliable IT support
24 hours a day, 365 days a year.
Our team has been providing reliable IT support services to small and medium Irish businesses since 2003. Customer service has always been our priority and we attribute our 98% customer retention rate to our rapid response times and personable, proactive support team, as well as their skill and expertise.
IT Helpdesk
Your first point of contact for immediate IT support.
Our IT helpdesk services guarantees that your business gets the support it needs, when you need it, with immediate response to any IT issues that arise, tiered escalation and remote and onsite support available. Our helpdesk team members are renowned for their knowledge and approachability and have maintained a 98% customer retention rate since our setup in 2003.
Hardware Support Services
The latest hardware with support that keeps your business running smoothly.
At Calnet IT, we can supply, maintain and support all of your business IT hardware, removing headaches and improving your business performance.
Network Cabling
Deploy high quality infrastructure and future-proof your network.
At Calnet IT, we specialise in helping businesses to deploy high quality network infrastructure and maximise the performance of their network. From conception to installation, our team is with you all the way, ensuring that your investment is future-proofed.
Managed IT Support
Improve productivity, increase adaptability, boost growth & reduce costs with IT that's managed for you.
At Calnet IT, we have been providing completely managed IT solutions to Irish businesses since 2003. Managed IT services enable you roll out best-in-class IT across your business processes, while freeing up resources to focus on core areas of your business that can make a difference to your bottom line.
Our reputation for meeting the highest standards of reliability is based on our expertise, customer commitment and a thorough understanding of our customer's needs.
Why choose Calnet IT for your IT support services?
Best-in-class support and security, delivered by a proactive, experienced team.
At Calnet IT, we have been providing IT support services to businesses and organisations across Ireland since 2003. We tailor our solutions to suit each of our clients' working practices and specific IT needs and our proactive team is highly experienced and well-regarded for their enthusiasm as much as for their technical ability.
Testimonials
Some kind words from our clients.