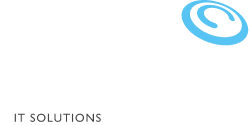 Managed Print Services
Consolidate your business printing, reduce costs and streamline your processes.
Most businesses have little or no visibility of their printing. They don't know who is printing what, or where, or how much it's costing them. A managed print service from Calnet IT puts you back in control of your business printing and saves you time, money and hassle.
Managed Print Services
Take control, reduce costs, and improve efficiency.
Does your business keep track of its print volume every day? Do you rely on multiple vendors for print devices and solutions? Even in today's digital environment, business printing costs can still get out of control, leaving organisations with inefficient and costly fleets of printers, as well as time delays when resources run out and require re-ordering.
With our managed print services, we put you back in control. Our managed print team has decades of experience and will engage closely with you to provide active optimisation and continuous management of your print environment. So, you can rest assured that your business is printing efficiently and securely, with controlled costs and automatic ordering, so you never run out.
More Than Just Print Supplies
Effective print strategies, tailored to your business needs.
At Calnet IT, we provide businesses with a complete managed print services that doesn't just focus on supply and maintenance of printing equipment but delivers a print strategy that can increase your productivity and improve your print sustainably.
Print Audit & Infrastructure
Our MPS team begins by performing a print review and builds an optimised print infrastructure that is unique to your business.
Optimised Document Lifecycle
By optimising your document lifecycle, they reduce your consumable waste, saving you money at every point.
Print Challenges
From experience, we know that MPS is crucial to overcoming the most complex document and print management challenges. It also opens your road to digitisation.
Holistic Print Environment
Our technology-driven approach emphasises continuous improvement to create an enhanced and holistic print management environment.
Get Started
Take control of your entire print environment. 
To get a quote for your business printing or to arrange an onsite print review, get in touch by filling out our enquiry form, email us at info@calnet.ie or call us on (01)813272.
Our team are standing by to help.
Testimonials
Some kind words from our clients.