Cyber Security Awareness Training
Prepare your staff to protect your business from sophisticated phishing and ransomware attacks.
Cyber Security Awareness Training is becoming a must for businesses across Ireland and worldwide. Cyber attacks are becoming too intelligent and too sophisticated for software alone to prevent; your employees are your last line of defence. Find out how easy and affordable it can be to train your employees to identify and negate cyber attacks and apply this knowledge in their day-to-day job.
More Effective Cyber Security Awareness Training
Modern training is needed to protect against more sophisticated modern attacks.
Today, employees are more frequently exposed to sophisticated phishing and ransomware attacks than ever before. Social engineering attacks like these are helping attackers to bypass IT security systems by exploiting vulnerable employees who are busier than ever. 
Our cyber security awareness training combines regular online training with simulated attacks and in-depth reporting to dramatically reduce the risk of your business falling victim to a genuine cyber attack.
How does it work?
Get access to the world's largest integrated platform for cyber security awareness training combined with simulated phishing attacks with a training plan to keep your staff vigilant.
Baseline Testing
Implement baseline testing on your staff using simulated phishing attacks to assess the percentage of your users who are prone to attack.
Train Your Users
Automated training campaigns with scheduled reminder emails train your users with interactive modules, videos, games, posters and newsletters.
Phish Your Users
Best-in-class, fully automated simulated phishing attacks, with thousands of templates, unlimited usage and community phishing templates.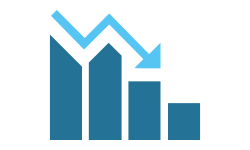 See The Results
Enterprise-strength reporting delivers actionable stats and graphs for both security awareness training and phishing, ready for management.
Features
Includes a huge range of useful features including an industry benchmarking feature that lets you compare your business with other companies in your industry.
Unlimited Use
Unlimited access to all phishing features. No artificial license ceilings and 10% overage allowance. Multi-tiered access levels give you access to a content library of 1000+ items based on your level.
Smart Groups
The powerful new Smart Groups feature lets you use each employees' behavior and user attributes to tailor phishing campaigns, training assignments, remedial learning, and reporting.
Custom Phishing & Landing Pages
Customise scenarios based on personal information, create targeted spear phishing campaigns and custom landing pages to specifically phish for sensitive information.
Simulated Attachments
Customised phishing templates can also include simulated attachments in the following formats: Word, Excel, PowerPoint and PDF, (also zipped versions of these files).
Advanced Reporting
With 60+ built-in reports, you get insights that provide a holistic view of your entire organisation with instant detailed reporting on key awareness training indicators.
New Risk Scoring
The new innovative virtual risk officer feature helps you monitor where you stand over time showing you the risk score by employee, group, and for the whole organisation.
Enquire Now To Get Started
Don't leave your company's cyber security to a spam filter alone. Make sure your staff are strong last line of defence. Enquire today and one of our team will help you to get started.
Testimonials
Some kind words from our clients.
Ben Dunne Gyms
Since partnering with Calnet, they have become an integral part of the day-to-day operations of our business, their response times and out of hours availability is second to none, in addition to this they advise us on keeping our IT stable and our costs down.
– Judy Eivers, Director, Ben Dunne Gyms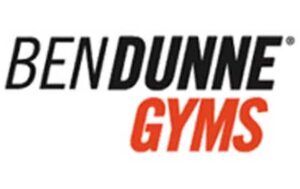 Unicef
Unicef Ireland engaged the services of Calnet nearly 4 years ago and as technology has evolved they have always ensured our IT Infrastructure is up to date, with the ever growing risk of Cyber attacks Calnet have implemented security solutions onto our network that gives us peace of mind knowing our data is safe and secure. We would be delighted to recommend Calnet!
– Peter Power, Executive Director, Unicef Ireland
SIMI
Calnet have been our IT Provider for a number of years now, from seamlessly moving our systems to Office365 and providing us with virtualised servers and best of breed backup & disaster recovery solutions along with excellent helpdesk services we know our business is in safe hands!
– Emma Mitchell, Director, SIMI
MCD
Damien and his team at Calnet have been providing MCD with Managed IT Services for the past 10 years. Our business operations are reliant on a robust IT Solution and ever since becoming our IT Partner Calnet have ensured that we have the latest technologies in place, their level of expertise and prompt response times would give me no hesitation in recommending them.
– Sean Browne, Financial Director, MCD